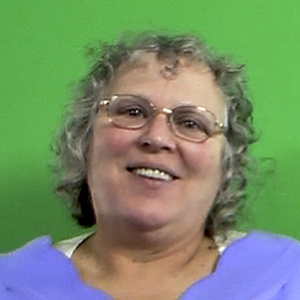 Mary Ellen Bickford
Rising World Bio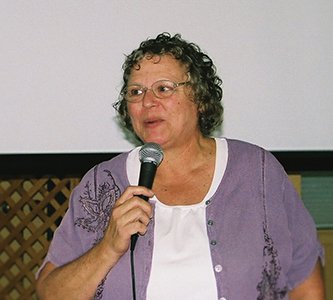 Speaking to crowds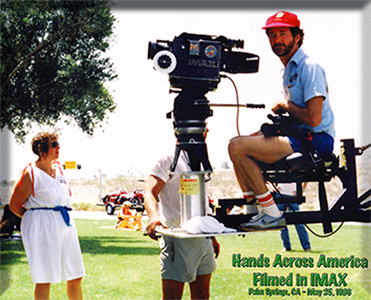 Executive Producer IMAX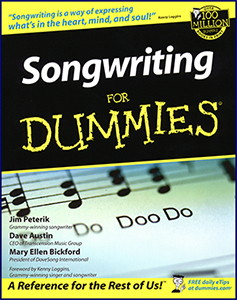 Author
Mary Ellen Bickford
A Napa California Native
In 1948, Mary Ellen was born in Napa, California into a historical pioneering family of the early California Grigsby settlers who had created the first Bear Republic flag for the state. The Bickford family were Napa Valley builders and developers who have left a legacy of historical buildings, and a ranch in the Sierra Mountains where they had built cabins, roads and grazed cattle. The Bickford family was filled with innovative minds. Mary Ellenís grandfather had invented high-beam headlights for automobiles, her father designed and held patents for the first molds that expanded polystyrene and then compressed it into floatable Styrofoam used in boat marinas, and her brother John invented the steering-wheel handheld controls for paraplegic drivers, and along with brother Tom, the one-pump jack for NASCAR. John is the stepfather of world-champion racecar driver Jeff Gordon, Mary Ellenís nephew. She has been called an inventor herself for her unique creations as an artist Ė turning ideas into clothing, furniture, stained-glass windows, events, music videos, documentaries and films.
A Napa Community Volunteer
in Napa, Mary Ellen served as president of the PTA, chair of the School Advisory Board, director of North Bay Crisis Intervention Hot Line, and led fundraising projects and grant-writing teams for early childhood education. She was one of the five people who served on the building committee for Napa's New Tech High School, which became a model school for future education. Fifteen years later, over sixty schools across the nation had followed the building and educational plan that she helped create. In every organization that she helped, her colleagues elected her to be their leader.
Adventures Away from Home
In the 1980s, Mary Ellen moved to Sonoma County, California and began working in the media. She was co-founder of nonprofit research and educational organization, Rainbow Research, Inc., which studied the effects of music, light and color. They gathered thousands of supporters along the way, holding weekly seminars for several years. She also served as an advisor to the building committee for the Center for Positive Living church at the Luther Burbank Center in Santa Rosa.
In 1986, Mary Ellen moved to Dana Point in Southern California to work with MacGillivray Freeman Films, who were begining development for an IMAX film. She was appointed executive producer for filming in IMAX, Hands Across America and the Statue of Liberty Centennial Celebration in 1986. She also worked as a corporate event producer for Archive Corporation, planning picnics for 3,000 people and dinner parties at the Disneyland Hotel for 800 attendees. Mary Ellen also chaired the committee for Archive's earthquake and disaster preparedness and the Orange County Chamber of Commerce's award winning environmental committee, working with community leaders and local businesses. Furthermore, as a public relations representative for Friends of the United Nations (NGO), she worked on behalf of children, the environment and peace.
Working with Kids
In the late 80s and through the 90s Mary Ellen co-founded a nonprofit organization, The Kids X-Pressions, Inc. to provide education and opportunity for the kids to speak their truth through the media. She worked with schools, kids, professional coaches, celebrities, and sponsors to produce special projects and local television specials. Mary Ellen also continued working part-time with MacGillivray Freeman Films as director of environmental education for the film The Living Sea, bringing together IMAX film producers and leading environmental agencies around the world.
Onward to Music City, USA
In 2003, Mary Ellen moved to Nashville, Tennessee to work in the music industry with her husband Don Robertson. There she authored several books, one being Songwriting for Dummies. She produced numerous music videos for Nashville artists, as well as produced interviews and documentaries and published educational books for Don Robertson's Musical Kaleidoscope.